Detail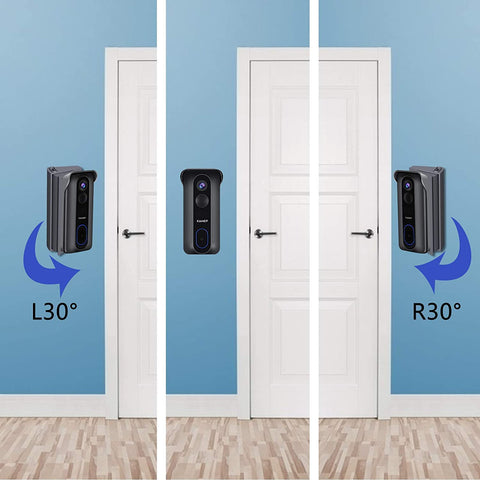 For Video Doorbell Camera J1 J4 J4S only.

The mount with detailed Installation Instructions and necessary accessories is easily installed to fit perfectly with your Doorbell camera and compatible with the adjustable wedge.

Two options, you can choose to install it in the left side or right side of your door.

The raw material is waterproof and durable,so you do not worry it easily broken like the ordinary plastic one.

All the screws are make of the best quality stainless steel to make sure it will not broke off installing.
FEATURES:
Size: 5.5(W) x 2.12(H) x 1.18(D) in
Weight: 0.12lb
Material:ABS plastic

Symmetric design:
The angle mount is symmetric designed. Flip over the angle mount by 180 degrees, and you will be able to adjust the viewing angle for the doorbell,facing to the right of left.

Degree scle:
This angle mount allows you adjusting the angle the angle to the left or right accurately from 20 degree to 40 degree.You can easily get you desired angle by viewing the exact degree scale and fix the angle with provided screws and tools.